Art Goudey Jr.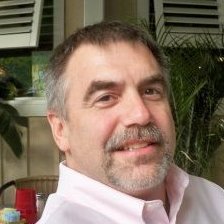 Art Goudey Jr., is President and sole-owner of Compass Consulting Services, PA. Originally born & raised in a small town 50 miles north of New York City, Art is a Certified Public Accountant licensed in North Carolina and Maryland and has been assisting clients with their financial and tax-related needs for the past 21 years. He is also a Certified QuickBooks® Pro Advisor and has experience in installation, training and consulting in all versions of QuickBooks®
Before establishing Compass Consulting Services, Art was an associate with Hodge, Steward & Company, P.A., a Raleigh CPA firm. In addition to financial services, he installed and serviced various accounting software packages with a specialty in QuickBooks®. Art also maintained and supported hardware and software systems in-house and for his clients.
Art holds a B.S. Degree from Maritime College (SUNY) in Transportation Management – Business. He also holds a B.A. Degree from Harford Community College in Accounting and has taken numerous Continuing Professional Education courses since gaining his CPA certificate. Art is a member of the American Institute for Certified Public Accountants (AICPA) and the North Carolina Association of CPA's (NCACPA). Art is a former chair of the NCACPA Technology Committee and was instrumental in creating a technology plan for the NCACPA and its members.
Art is a retired ship captain and maintains a keen interest in maritime related events and topics. He is also an avid hockey fan.
Associates
Compass employs the services of a bookkeeper and an accountant/tax preparer. By relying on their diligence, efficiency and knowledge, Compass maintains deadlines and delivers a quality product and service to its clients.